Different Types of LED Street Lights
Why HPWINNER Offer LED Street Light with IP68 Light Source?
As we all know, LED street light as public lighting have been washed by outdoor storms for a long time, and the waterproof problem is very important.
When the light is turned on and off, the gas or water vapor in the lamp chamber expands in heat and contracts in cold. This is called "Breath effect" of led street light, LED street light every day through the process of this kind of "breath effect", will turn out for the cavity body in a certain amount of water vapor, water easily and it is very difficult out into the street lamps. The air in the chamber will exchange with outside if IP is lower than IP67.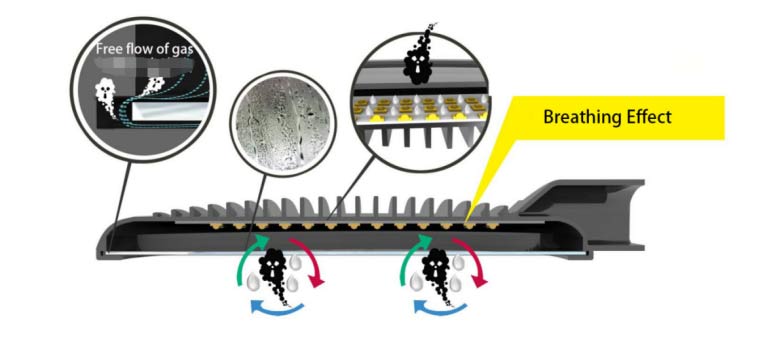 Failure of LED Lamps Caused by Inadequate Protection Level
This is the reason Hpwinner developed IP68 modules. IP68 light source reduces the damage rate of LED internal LED and extend the service life of LED lamps.